Well besides reviewing, I do some art, and I decieded to make a toy out of this character from a painting I did called "Soiree Of The Living Dead". Here he is: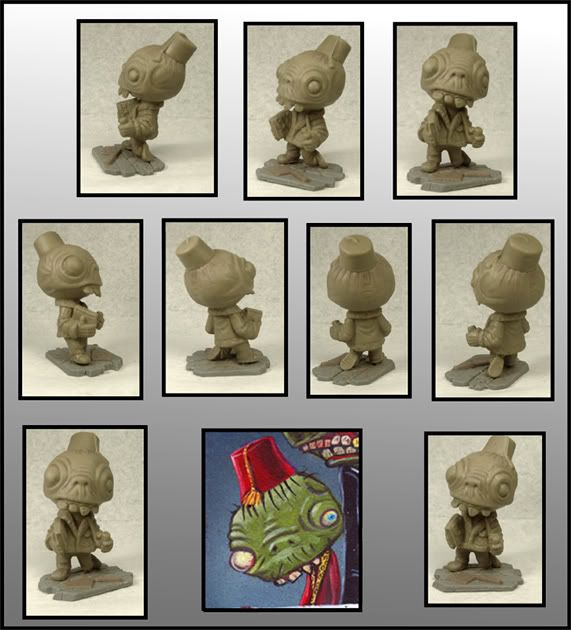 Hes kind of a Peter Lorre type character, with Fez, pipe, and Necronomicon. The toy is tiny, non poseable, and stands nicely on his little base which is a floor board with gore on it.
He still needs to be molded, then painted but hes pretty much done. Im planning on selling it soon, and at Comic con so look for it!
Also still looking for a name for the little bugger, so if any of you have any recomendations, please put it in the comments.