Well I got a hold of some concept art my dad did for the Toxic Crusaders toy series. Whats the Toxic Crusader? Well its a Cartoon show made by Troma based on their famous Toxic Avenger series.
Well the series didnt last too long, but it lasted long enough to get some toys. The toys were made by Playmates, the same company who are responsible for the original Ninja Turtle Toys(Which are being re-released) Now lets get to where my dad fits into this. My dad, David Arshawsky, along with others are responsible for the original Ninja Turtles toy line. My dad has created and has re-done a lot of characters for the series, and even sculpted a number of the toys. Because he was working for Playmates, he got to work on the Toxie toys too, so thats why I have the art.
And I thought, why not share this with you guys. So here it is.
Example: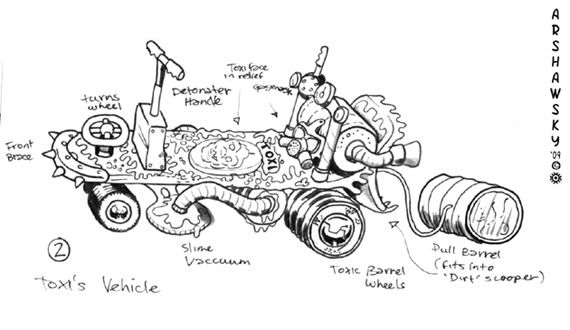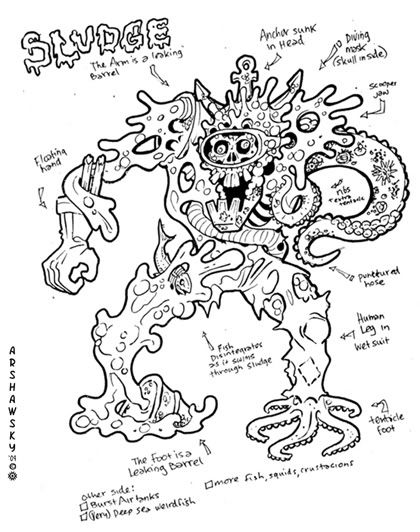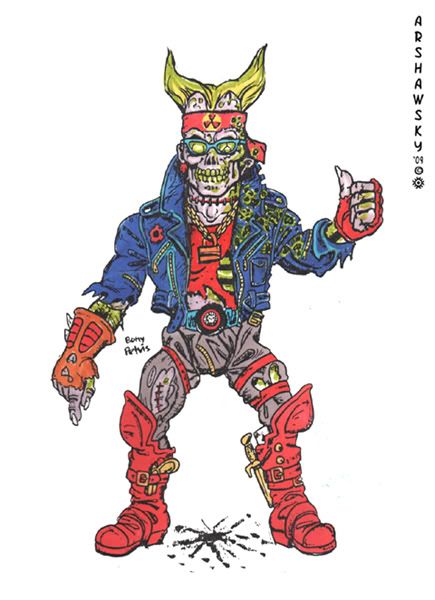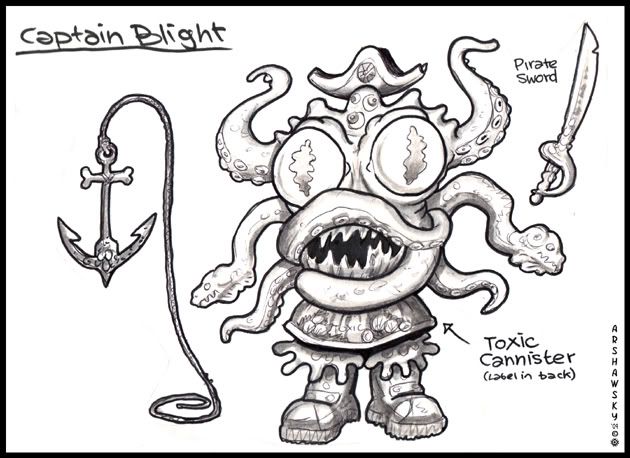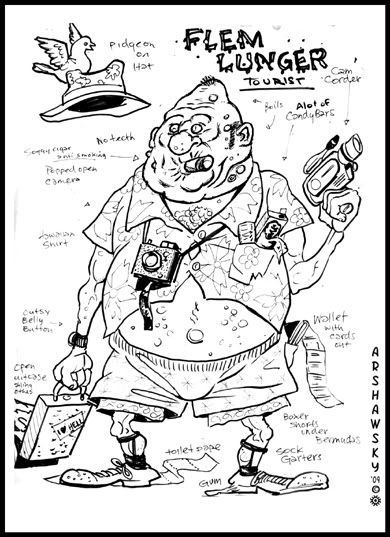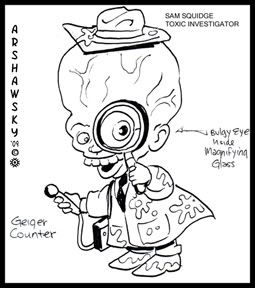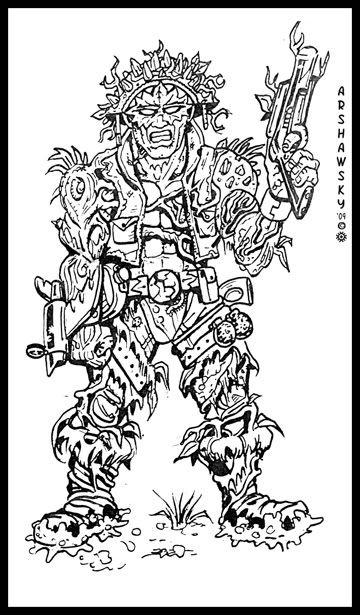 I got others from the Ninja Turtle toys ill post later. These pictures will be in small booklets, and be on sale soon, and if you go to Comic con this year in San Diego, me and my dad will be at the Color ink book table selling them.